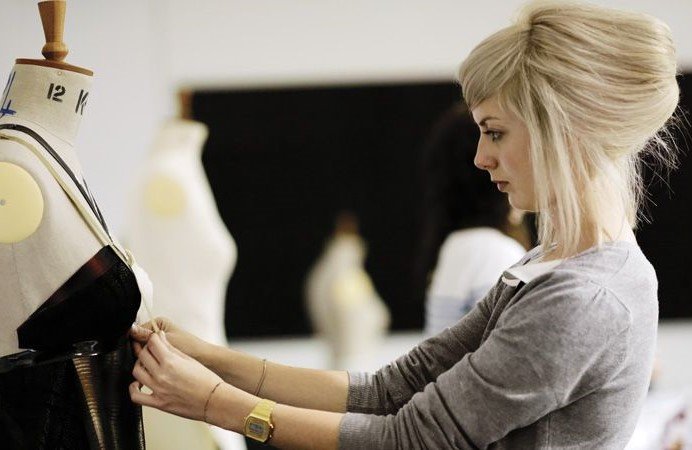 Although not everyone may agree with first impression being the last one, but this holds particularly true in the context of the contemporary world. As a society, we have become more judgemental about the appearances of others. In the same manner, we too try to portray ourselves as subtle, classy, and influencing in front of others. The growing urge to always look 'photo-ready' has turned out to be a boon for the fashion industry. 
The advent of 'fast fashion' has pushed this sector into the category of the fastest-growing industries. This led to the rise in demand for such skilled professionals in the thriving fashion industry, who can work according to the trending market. Due to the increased demand for experts, several universities and institutions are offering bachelor's degrees in fashion. 
Here is the deal. Fashion degrees are industry-focused and finding a perfect place to study where you get opportunities to learn a variety of creative and technical skills can be a cumbersome task. Winchester, London, Scotland, and Wales are few of the locations that has an industry which attracts fashionistas of the world. Trends are mostly international and a location that adds an international exposure to a fashion prospect's identity is always a plus point. You too can develop your skills with BA fashion degree in the universities of the UK.
Though there are many universities across the UK that offer bachelors in fashion, pursuing this coveted degree from London encourages you to find your own fashion identity. A competitive environment shapes your competencies and such a multi-cultural healthy environment you will find in London universities. With its excellent academic, career focus, and friendly environment, universities in London make students industry-ready by providing students with a range of transferable skills.
Universities in London offer a mind-boggling number of courses related to fashion, allowing students to explore both creative and business aspects of the industry. It offers degrees in fashion communication, fashion journalism, fashion photography, and hair and makeup, among others. 
These universities encourage their students to explore their individuality as a fashion designer. They even stimulate students to make a strong and impactful portfolio while leaving a noticeable imprint on all their designed items. Many creative geniuses in the world are the product of London.  Fashion designer Jimmy Choo or Jon Galliano, both are the product of London universities. 
These fashion schools have connections with industries that provide work placement opportunities globally to their students. Apart from this, universities also guide students in gaining internships at famous companies. They also focus on collaborating with famous brands such as Dior, Urban Outfitters, and Louis Vuitton as this might help students in gaining practical knowledge of the industries with the scope of future work placements. 
If fashion is a passion for you, then there is a range of fashion degrees you can study at universities in the UK. So, shop around for the course that best fits your ambitions.