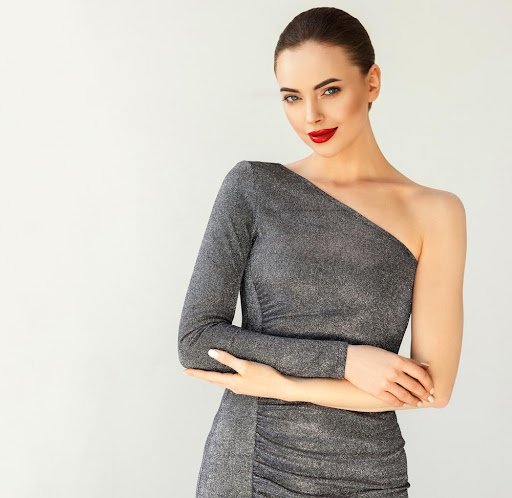 One shoulder clothing styles offer a refreshing and stylish alternative to classic, symmetrical designs. The visually intriguing style element, which is common in everything from casual shirts and stylish blouses to bodysuits, sports bras, dresses and more, presents a number of attractive perks. One shoulder dresses and tops both flatter and define the collarbone as well as the shoulders. These pieces create a unique focal point within any outfit and look great when styled casually or formally. Here are a few of the best options for styling one shoulder dresses and tops!
1.Dress It Up: The one shoulder design element is perhaps most famous for its role in formal wear. A one shoulder dress or gown is always a good idea and adds a bit of glamour and drama to nice outfits. If you're considering a one shoulder cocktail dress or full length gown for a formal or black tie affair, be careful not to overstyle the look and let the one shoulder element shine. 
Depending on the dress style, material and your personal style, your jewelry might vary when it comes to a one shoulder dress. Overall, stay away from necklaces because even short pendants and chokers can look too busy with the one shoulder style. Consider a pair of sleek, shiny earrings paired with a polished bun or updo. This combination will showcase the shoulder design and brighten up your face!
2.Add Sparkle: When it comes to casual one shoulder dress styles, a more prominent jewelry situation might be more appropriate. Choose your jewelry and accessories appropriately so the look feels complete but not overdone. You can never go wrong with a shiny set of bracelets or bangles when styling a one shoulder cocktail dress. Stack your set of curated wrist candy on the arm that does not feature the one shoulder design, as this will make both sides of the body look interesting and balance the overall look.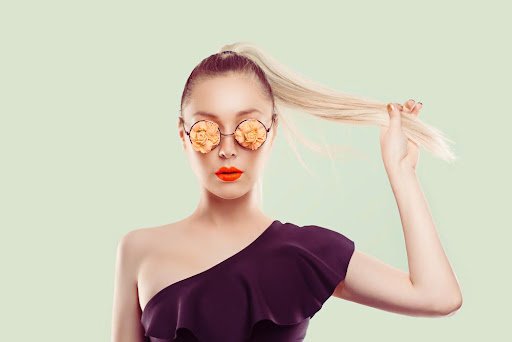 Accessorize to Impress:

Jewelry, handbags and other accessories are important when it comes to casual outfits as well. If some of

your favorite cute shirts

feature a one shoulder design, it's important to know how to style them well. One shoulder shirts and bodysuits can easily look untidy and poorly put together if not styled correctly, so make sure to pair them with bottoms that will help ground the outfit.
Fitted jeans, straight leg pants, high rise shorts and hip hugging mini skirts are all fantastic options because they showcase the shape of your body. By pairing your one shoulder top with one of these options, you won't have to worry about looking disheveled or like your look doesn't make sense. 
4.Mix Styles and Categories: While one shoulder gowns are known as some of the most stunning pieces on the red carpet, some other one shoulder clothing styles are worth noting for their versatility. For a cute athleisure look, try pairing your one shoulder exercise top or sports bra with a cute mini skirt, tennis skirt or denim shorts. Add a pair of cute white sneakers, a baseball cap and some jewelry for the perfect casual daytime look.
Looking to get the most out of your one shoulder styles? Go for a date night outfit that includes your favorite heels, high rise jeans and a boutique swimwear one-piece suit that features a one shoulder cut. That's right, you can absolutely wear your one shoulder swimsuit as a bodysuit for date night, girls' night or any festive occasion! Most swimwear brands include some coverage and support in these particular swimsuit styles, so you're unlikely to need a bra underneath.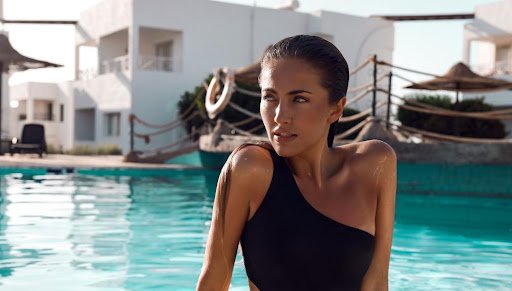 Hair Tips for One Shoulder Dresses and Tops
As previously mentioned, the one shoulder design element is exciting in itself, making the hair and makeup process rather easy. When it comes to hairstyles that work well with one shoulder tops and dresses, think about styles that will help showcase the design and not hide it. Buns, twists, polished ponytails and other updos are fantastic options, but you don't necessarily have to wear your hair up whenever you choose a one shoulder top or dress as part of your outfit. 
Some fun non-updo hairstyles that work well with one shoulder clothing include a simple half up half down look, brushed back styles and voluminous curls pinned back and away from the face. These hairstyles, along with the styling tips above, are sure to help you feature your one shoulder tops and dresses and style them effortlessly.