In the jewelry retail industry, fall fashion refers to collections of jewels created by designers. Distinctive in the 2022 collections are fine pieces from recognized brands. Incorporate bracelets, earrings, necklaces, rings, and luxury watches with your fashion to create your look. Trendy designer jewelry to watch out for include Rolex and Patek Philippe. You may see models in fashion shows wearing large drop earrings in mixed metals. Designers took jewel fashion to the next level with silver and gold studs for body piercings. Check out 16 of the latest fall trends in the jewelry fashion world. 
1. Oversized Bangle Bracelets
Running the fashion runways are large bangle bracelets. You can wear these jewelry pieces singular or stacked. Jewelers have collections of big mixed stacks, sleek cuffs, and bolt-nut wrist and arm bangles. 
2. Gold Bracelets
If you are not into oversized bangles, the gold bracelets are a win for the 2022 fall season. Dainty wrist pieces include the tennis bracelet and small chains. Mix yellow, platinum, and white gold chains to wear stacked or individually. You can pair them on each arm. Preferably, wear bracelets with sleeveless or elbow-length tops and dresses.
3. Stacking Multiple Rings
Wearing multiple rings on the ring finger or all four fingers on the hand is a fall jewelry trend. You have options, but there should be balance. Wear a smaller ring on each finger of your hand with your cocktail, engagement, or wedding ring. Adorn the other hand with stacked lighter rings.
4. Rolex Luxury Watches
Look for women's Rolex watches in fashion shows. They are elegant accessories comprising platinum, rose, or yellow gold. Dazzle yourself with diamonds and mother-of-pearl embellishments. Complement your luxury watch with an oversized gold arm bracelet, or wear it alone. 
5. Hoop Earrings
For centuries, hoop earrings have been coveted pieces of jewelry. In modern times, the designs and styles are extraordinary. Runway models are flashing hoops in gold, silver, and platinum. Combine your hoop earrings with stacked studs if you have more than one ear piercing. Place your hoop earrings on the lower pierced earlobe. 
6. Layered Necklaces
For 2022 fall fashion, layering necklaces are trendy in hip-hop and urban fashion. On special occasions or in your daily style, mix and match necklaces. Wear a medallion with a necklace, diamond pendant, and gold chain. Diamonds come in different sizes and shapes. Don't be concerned about the length of the chain but the necklace designs and styles.
7. Layering Pearl Necklaces
Pull out the pearls this 2022 fall season. Pearl gemstones have a valuable history dating back to 2206 BCE. You can wear pearls in different sizes at the same time. Pearls are available in white, black, and pink. Feel free to mix and match the colors.
8. Antique Jewelry Pieces
Antique jewelry is still popular and coveted among jewelers and women. In various fall fashion shows, you will see models wearing antique rings, bracelets, watches, earrings, and necklaces. From the lockets to vintage jewelry, models are showcasing fabulous jewels. Pair your antique pieces with modern silver or gold earrings or bracelets. Get creative for the holidays or any occasion.
9. Crystal Jewelries
Crystals have always been a favorite piece to wear at nighttime. Dress up your fall fashion with dazzling crystals in earrings, a choker, and a bracelet. Wear a crystal piece with a pair of jeans for a casual look or an extravagant jewel with a gown. Include a taste of luxury with your crystal jewelry in a Rolex Datejust 31 Women's 278274PIO.
10. Diamond Choker Necklaces
Chokers are returning to the jewelry fashion world. These jewelry pieces are shorter than necklaces. Look stunning wearing two chokers, including a diamond-link necklace with a gold choker chain. 
11. Ball Chain Necklaces
Pair ball chain necklaces with turtleneck sweaters and dresses. Set your outfit apart from the others in a strapless gown or dress. During the fall, wear nature-colored balls in shades of brown. Select chain necklaces with black, silver, or gold balls. 
12. Floral-Shaped Jewelries
Entering the fashion collections this fall is floral-shaped jewelry. There are no limits on these pieces regarding the lengths and sizes. You can wear this type of jewelry for dress-up or casual wear. Many of the jewelry pieces are vintage-inspired. 
13. Patek Philippe Luxury Watches
Arrange modern or sporty looks in fashion with the Patek Philippe watches. In the collection, your options are automatic, self-winding, or mechanical movement watches. Beautify yourself in high-quality pairing with trendy earrings, a necklace, and bracelets. Have your way wearing a Patek Philippe watch in the color of your choice in facing and wristband. 
14. Southwestern Jewelry
If you have not seen handcrafted southwestern jewelry in fashion magazines or on the runway, there is a reason for it. You will probably find these pieces in shows with western fashion, especially footwear and apparel. Western fashion enthusiasts can pair various jewelry with bangles. These pieces will complement luxury watches, such as the Patek Philippe Grand Complications 5204/1R-001.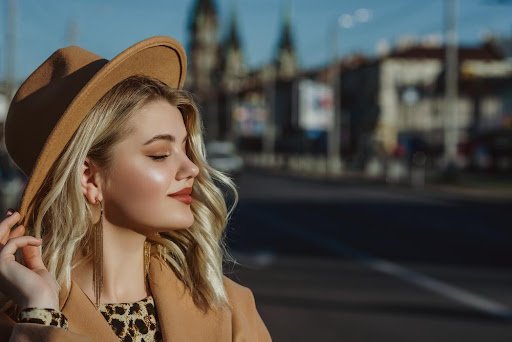 15. Fringe Earring Styles
Go with the fringe jewelry styles for fall and winter in 2022. Popular colors this fall include glistering rhinestones, gold, or silver. Make a fashionable statement pairing fringe earrings with oversized bracelets and necklaces.
16. Mixed Jewelry Metals
Silver is making its way as the latest trend in fall jewelry. If you want an inspired runway look, mix silver and gold pieces. Explore the multi-toned and mixed metal earrings, bracelets, and watches. 
Creating Fun and Elegant Fall Fashionable Looks
 Being creative with your 2022 fall fashion can make a huge difference in your appearance. When searching for luxury jewelry, select an accredited retailer. Part of creating a fabulous look is the accessories. Combine a mixture of metals, designs, and styles of jewelry pieces that complement your wardrobe.