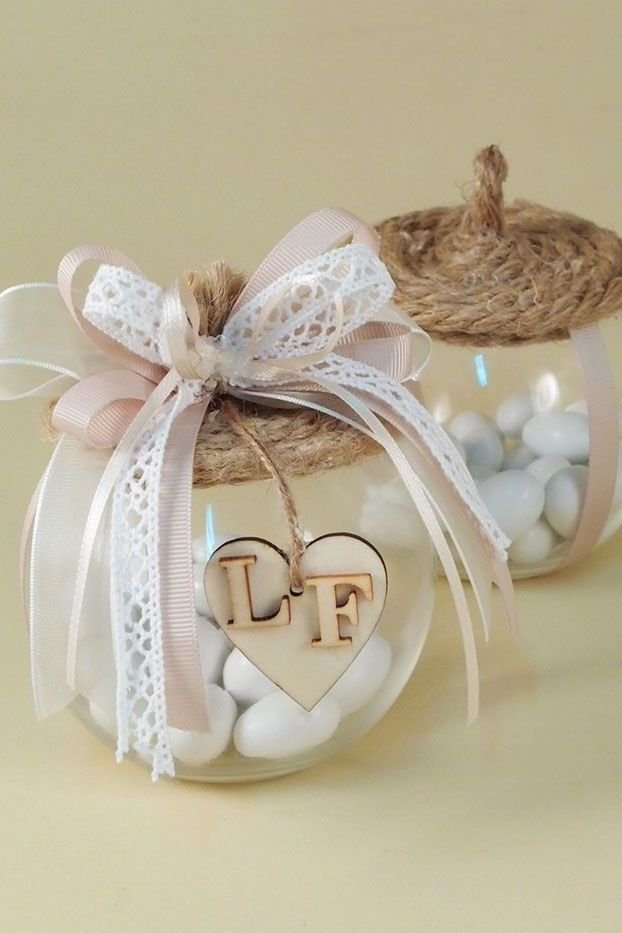 The wedding is the occasion when you would like to show your sincere gratitude to your guests for attending your event. In fact, it is the most appreciated occasion where a bride can express her gratitude to her guests in a more elegant way. And when it comes to wedding favors, the possibilities are limitless. You can offer your guests some tokens that will surely remind them of your wedding. Here are some personalized wedding favors ideas that you might want to consider.
Themed candles: This is one of the best wedding favors that you can give to your guests. You can simply make your own candles and present them to your guests at the wedding reception. You can choose the preferred scent of your wedding theme and then add your own personal touch on the candles. These wedding favors are very effective as they can be used at the reception as well.
Soaps and candle accessories: There are various kinds of soap accessories that you can present to your guests at your wedding. You can simply have custom soaps printed with the names of the guests or the wedding date. Alternatively, you can purchase customized candle holders that can be used as wedding favors. Customized soap holders can also act as place card holders at the reception. If you want to give personalized soaps and candle accessories, you can have them made by your local florist or you can simply order them online.
Mini photo frames: Mini photo frames are very popular wedding favors nowadays. They are also very useful as they can be taken immediately after the wedding ceremony. You can have each guest sign a personal message for the couple and the photo will then be framed. It is a unique and personalized gift that is suitable for a number of guests. You can get the frames from any photo frame shop or you can simply create them yourself.
Coffee mugs: A great idea for a personalized wedding favors is personalized coffee mugs. You can have a photo of the bride and groom placed at the top of the mug. The bottom of the mug can have the date of the wedding. You can have the names of the wedding couple and the wedding date printed on the mugs.
Stationary items: Personalized stationery items are also good choices for personalized wedding favors. It is a unique way of making an impression on your guests. You can have your names, wedding date, and the wedding venue printed on the stationery item. You can also have your wedding invitations printed with your names and the wedding date. Other items that make great choices include personalized picture frames and photo albums.
Candles: Candles are a very traditional wedding favor that has been a part of wedding traditions since the time of the Roman Empire. Today you can find a wide variety of candles that are available in different themes, colors, and sizes. There are many different types of candles that can be personalized, but those that are particularly unique are the candles that have a photograph or a portrait of the bride and groom printed on the label. Candles are a popular choice for personalized wedding favors as they are easily personalized with the bride and groom's names.
These are some of the top ideas for wedding favors that you can use to make your guests remember your special day. If you are looking for something different and innovative, you can have your wedding favors personalized right at your reception. You can have a picture of the bride and groom, or a picture of the two of you taken and inserted in the center of each individual candle. The guests will love these personalized candles and you can make them part of your table settings. For other ideas that are both unique and inexpensive, you can always look online.