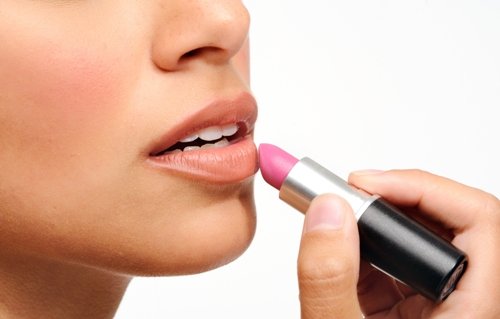 One of the essential makeup elements for every woman is a lipstick. A lipstick not only enhances the color of your lips, but also protects it from dryness. Lipsticks are made of wax and are filled with color pigments. This makes them smooth and ready for application. However, this can also complicate things. Imagine drinking your favorite wine on a date night and leaving lipstick stains on your glass? Not desirable, right? To deal with this problem, check out this article to learn how to wear lipstick for a long time.
These days, many smudge-proof lipsticks are available on the market, claiming to last a long time. However, these contain many harmful chemicals and dyes, which can be very difficult to remove from the skin. When consumed internally it can cause serious problems. Better to use regular lipsticks and follow some practices to make them last long.
Tips to make lipsticks stay longer:
If you're wondering how lipstick can last longer, this guide below will show you some ways to achieve this goal.
Get rid of dead cells:
The uneven surface not only makes the lipstick look unattractive on the lips, it also leads to faster color fading. The best thing to do is to remove the layer of dead skin cells by gently rubbing your lips with a clean, soft toothbrush. This will leave your lips soft, plump and even.
Moisturize lips:
Vaseline or any natural lip balm should be used to hydrate the lips before applying the lipstick. This will prevent the lips from drying out and will keep the color for longer. Make sure you get it right for the best results.
Remove excess moisture:
Excess cream or balm should be removed with a blotter from the lips. Large amounts of lip balm will prevent the lipstick from giving your lips the proper color. This should be done in such a way that a little lip balm remains on the lips.
The concealer is important:
You should have a light concealer on hand and use it on your lips before using the lipstick. Not only does it give the lip liner a clear line, but it also adds a nice color to the lipstick by creating a nice base. It is known to hold the lipstick in better grip. This tip should definitely be followed for a longer lasting lipstick.
Using the lip base:
Instead of concealer, a lip primer can also be used on the lips to help the color stay in place longer. It goes under lipstick, gloss, and even under eyeliner. This also prevents the lipstick from fading. Some people, however, find the primer greasy and waxy. One of the other substitutes that can be used is a foundation. Some people may find it more comfortable than a primer.
Lip liner is important:
If you want to know how to make lipstick stay longer, the answer is a lip liner. The lip liners are the same color as the lipstick, but in a creamy waxy base that helps keep the lipstick's pigment in place and thus makes it longer-lasting. It also adds a fine touch to the lip color and makes it look neater. Make sure to use it in the right way and smudge it a little on the lips. Don't keep it well defined or else it will make your lips look artificial.
Choose colors carefully:
The darker shades of any lipstick will always last longer than the lighter shades. The latter has less longevity and therefore darker shades should be used if you want the lip shade to last longer. This is considered a given for all the color forms you use, from reds to browns and from pinks to plums.
Long-lasting specialized formula:
Today, many lipsticks are designed in such a way that they last longer. Choose such specialized formulas for your lips if you want to achieve the goal of durability. Choose a product with high levels of pigment that will make it stay longer.
Precautionary measures and contraindications:
Since you are now familiar with the tips to make your lipstick last longer, check out some of the precautions to follow before trying to make your lipstick last long:
To Exfoliate, Always Follow A Gentle Procedure To Remove Dead Cells.
Use Natural Cleaning Agents Like Sugar To Get Rid Of Dry Skin And Prevent Chemicals From Getting Into Your Mouth.
Check The Expiration Date On Your Lipstick Before Application.
Apply The Color Carefully Step By Step, Rather Than In One Stroke. This Ensures Uniformity Of Color.
If You Want To Go For Glossy Lips, You Should Apply Lip Gloss Frequently. There Is No Way Its Shine Will Last Longer.
The Methods Described Above Can Only Create Lips With A Matte Finish. It Can Produce A Lipstick That Stays On After Eating.
If You Are Using A Matte Lipsticks, Make Sure To Hydrate Your Lips Perfectly.
Using A Lip Brush Can Give A Neat Finish
Lipsticks are without a doubt every woman's best friend. If you're in a hurry to go, applying a little lipstick can enhance your appearance in no time. With a plethora of shades to choose from, it's pretty easy to match your outfit. Lipstick stains can be difficult to remove. Also, it is not practical to reapply lipstick every time, especially when you go to your workplace. These simple tips can help keep your lipstick from smudging for a long time. We hope these methods have helped you know how to put on lipstick for a long time.