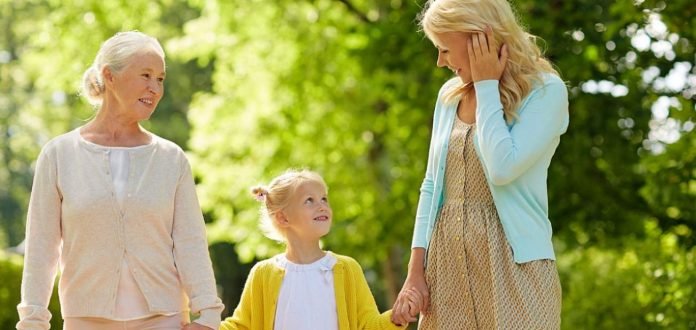 Searching for the best gift to give your loved ones this women's day? Forget the usual….give the gift of HEALTH!! Remember, it's not the cost of the gift that matters, but the fact that you gave it a lot of thought and came up with something unique and appropriate for the most unique person in your life – your mother. 
Perhaps it won't be wrong if we say that no gift can complement a mother's unconditional love and care that she showers all through our life but still we can show our appreciation in return by gifting her the best gift – the gift of good health. 
Everyone is health conscious today with the rising cost of health care and the continuing trend of obesity and cardiovascular disease is on the rise in the modern civilizations. Finding a gift for your mom that gives her the gift of a longer, healthier life is the most considerate gift you can give to the people who matter most in your life.
Finding just the right gift for the ones who are always busy taking care of other people is one way to show that your love and thoughtfulness extends to recognizing the sacrifices they make in their own diet and workout routines.
Here is the list of the top 5 gifts that will help your mom take better care of herself onwards this Women's Day:
Option 1:
A Val slide
–
this home exercise equipment piece allows her to do safe and challenging exercises for all the places she wants to target. This is compact and weighs little, so it will be easy for her to man oeuvre this piece of equipment.
Option 2:
A smart home gym
–
Treadmills are nice, but they are not the only piece of equipment that is effective in the home. A set of adjustable dumbbells, an exercise ball, resistance bands and a mat are what will truly give her the results and variety to keep exercise interesting.
Option 3:
Foam Roller
–
This is as close to a massage therapist as you can get without actually going to the spa. This is inexpensive and easy to use. After rolling on this thick piece of foam, the day's troubles melt away as the muscle groups loosen up and relax.
Option 4:
A Health Diet Package from Qua Nutrition
–
Motivation, companionship, a shared goal is always the best way to go when trying to lose enough in inches to look the very best at the beach this season in a new bathing suit. Everyone wants to look their best and this small group training can get your mother on the right path to fitness.
Option 5:
A Health Holiday Package
–
Health holidays are the most desired thing in today's time. You not only get the chance to break free into a relaxing atmosphere for some days but also get a chance to revitalize your health in a natural and conducive surrounding. As per the best nutritionist in India, yoga, meditation and the art of living healthy and fit are some of the basics that allows people a chance to rejuvenate and regain their lost health in the daily rigmaroles. 
This list of loving gifts not only expresses your concern for the weight loss and fitness, but expresses how deeply you love and care about both your mom and wife. Get them on the track to fitness with the ideas and programs that work. These personal picks for effective fitness gifts for your mother or wife are right in time for women's Day. Get to the website today and give the gift of good health.
Don't miss out on the opportunity to show you love and care for your mother. These are some of the best gifts that you can gift to your mother. There are lot more of such health gifts that she can enjoy for her whole life.