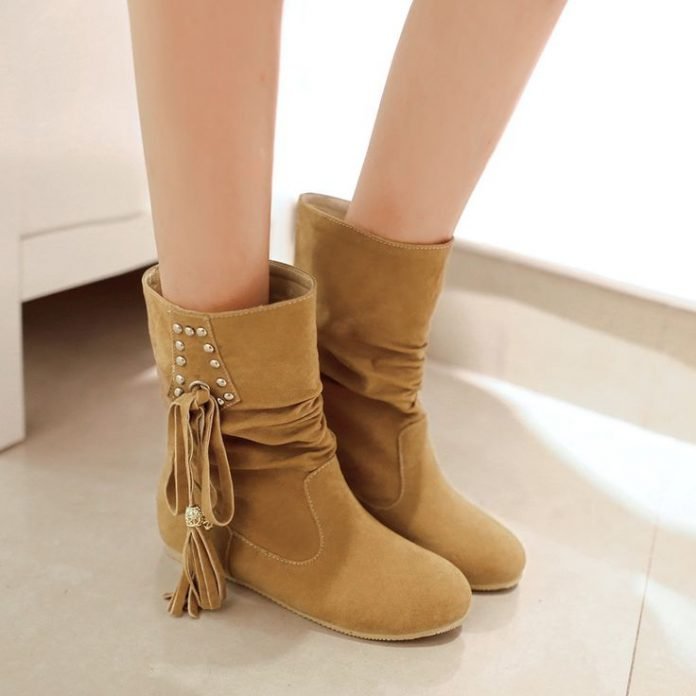 The women's boots that will be worn this fall are already occupying the first shop windows and, thanks to fashion ecommerce, we can know before anyone else what style will be worn, those platforms that will be worn during the last months of the year and good part of 2023.
Although we still enjoy the summer holidays , once they are over, image lovers will look for those accessories that look so good on us, the ones that we are going to combine with dresses, skirts or the new pants that we buy. Are you going to stay without assessing what your shoe will be?

What women's boots are the ones that will be worn this fall?
The variety of women's boots that we have seen for this fall 2022 has only just begun and, with the heat these days, nobody thinks of wearing high and tight shoes, but did you know that there are already great favorites? ? The longing for cold to put on clothes has made us think of a few.
Although it is still early to talk about brands, just by determining some of the designs we can get closer to that point where we imagine ourselves with our boots on , with the models that will break above the rest. Next, so that you can prepare yourself, we leave you with the ones that will work:
platforms
The return of the platforms we will not be able to avoid. Aware that many girls like ovens in the fall , well-known firms have launched different collection lines in which we will see high boots. In order to enhance those kilometric legs that define some so much, you can also try them for this occasion.
chelsea boots
Comfortable like few others, Chelsea boots will be the best friends of those girls who like to walk, of that young woman who spends the day away from home . With a sole that resists all hours of standing, you no longer have to be thinking about a shoe that accompanies you without making noise, without the possibility of damaging your feet.
metallic colors
Would you like to have a different shoe? Metallic colors will be the most popular this fall season. While they may not call you much at first, when you see that all the girls your age have bought a pair, you may also feel the need to see what it feels like to be different.
Over-the-knee boots
Below-the – knee boots have been in fashion for a while now. With a lot of style, more and more girls like this model to combine them with the dresses they wear the most. Also joining trends such as platforms or metallic colors can be an explosion.
fur boots
Fur boots are not liked by everyone , but for those closed winter days they can be very interesting. With a lot of class and marking the elegance of the person who wears them, surely you too are encouraged to try them even once this year. Do we make the first bets?
When can we buy women's boots for this fall 2022?
Women's boots for this fall 2022 are already on sale. Electronic commerce, which is a medium that we have been using for our purchases for years, makes it possible for us to have as much as we want within reach. Taking advantage of seasonal offers, we would even save on the purchase of this shoe.
The oscommerce, which have already set up their own showcase for the season to come, are ahead of time so that we can see what the collections are going to be, what kind of copies they like or the model that we will wear. With much in their favour, they also help us in fashion to choose what we will wear.
In Muy Cosmopolitas , a small selection has been made of what will be the women's boots that set trends not only for autumn but also during the winter months that connect a lot with the previous season. The examples, which serve to give you a physical idea of ​​what there will be, have already captivated some users.
Of very different colors, if you are not looking for a specific model but you are looking for that tone that goes with the last dress you bought , it is possible that in the stores that are on the Internet you will find the copy that you have always wanted, The catalogs, prepared for the next barrage, They are the ones who can inform you about how their contents are going.
As we can see, the women's boots that will arrive this fall are very different from each other and there is nothing like variety for those girls who are still not very clear about which one is theirs, which model is the one that will cause the greatest impact and if they really It will come to you as you ask for it. Do you have any idea what you will buy?