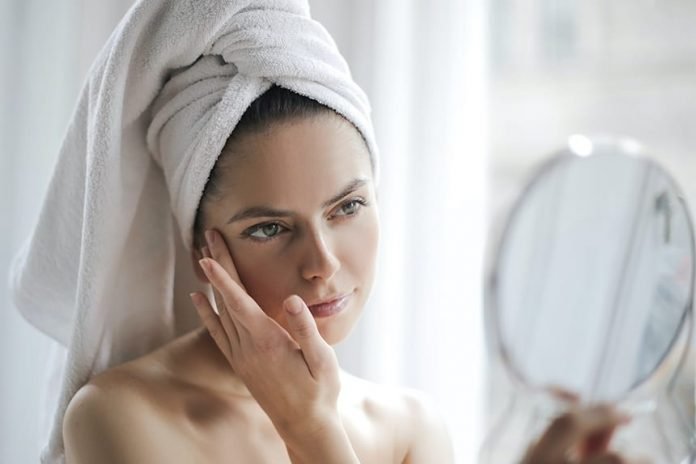 We love summer for the sun , for outdoor plans and for the best leisure that can be enjoyed. After these months, the skin ends up dull, dry and even with some problems such as spots caused by excessive sun exposure .
In our blog we have already told you about the importance of following an effective facial care routine. It is composed of cleaning, hydration and sun protection . All these steps must be maintained and adapted after the summer, choosing products that contain soothing and revitalizing agents, such as chamomile or aloe vera.
After the summer , hydration is the key , which is why we encourage you to renew your facial cream, adapting it to the new temperature and seasonal changes. Sun protection is the great forgotten after summer, but the sun shines every day to a greater or lesser extent. Look for a light sunscreen that you can use every day after makeup and your skin will thank you.
facial masks
Facial masks are ideal for those who want to give extra hydration. An intermediate step between cleansing and hydration, providing maximum nutrition and concentrated active ingredients. The masks lead sales for being applied in a fun way in different formats: in tissue, in gel, in cream… There is a perfect one for every moment and every skin type!
Of all the masks on the market we have been left with a varied selection, for all kinds of pockets and needs. At Druni you can get this Rénergie Multi-Lift Ultra Double-Wrapping Cream Mask in tissue format, which acts on the signs of skin aging by activating collagen. Another winner is Beautyka 's pink mask , a rejuvenating mask that contains rose hydrolate and improves skin elasticity by helping to retain water on the face.
If after the summer you have developed skin blemish problems, you can resort to the Bella Aurora detoxifying anti- blemish mask , available at El Corte Inglés . It helps to cleanse the skin in depth, eliminates toxins, unifies the tone and minimizes pores: a classic within the treatment against blemishes. Finally, we suggest a mask for dark circles , available at Kiko . Gold hydrogel mask, specific for the eye contour that helps you keep your eyes fresh and rested. With honey extracts that will help improve the appearance of this delicate skin.
Sometimes our skin needs a restorative treatment to restore light and energy to our face. Flash ampoules are perfect for applying in single-dose formats, to improve facial appearance and receive a concentrated dose of properties. Flash ampoules have immediate effects, managing to eliminate traces of fatigue and stress from our face. In addition, it reduces wrinkles, provides firmness and is developed for many skin types.
From Primor we have selected the Life Plankton ampoules from Biotherm , with hyaluronic acid: fill, smooth and illuminate the skin with immediate results. Another bestseller is the Germinal ampoules , with plant extracts to restore suppleness and softness to the skin. At Yves Rocher you can bring beauty to your skin with the tensor flash effect ampoules , to eliminate expression lines and dull skin.
The skin of the body is much easier to recover than that of the face, since it is not as thin and is not as exposed to sunlight. Bet on a good moisturizing cream or butter, for the driest skin. We recommend The Body Shop 's mango-based body butter , which maintains 48 hours of continuous hydration on the driest skin. At Rituals you can find other hydration formats, such as Crackling Body Mousse , with a refreshing effect and high doses of hydration.
If you want to start pampering your skin as it deserves and recover its health after the summer, check out this list of products and start your routine right away. In all specialized beauty stores you will find premium advice, attending to the needs of your skin. We will wait for you!