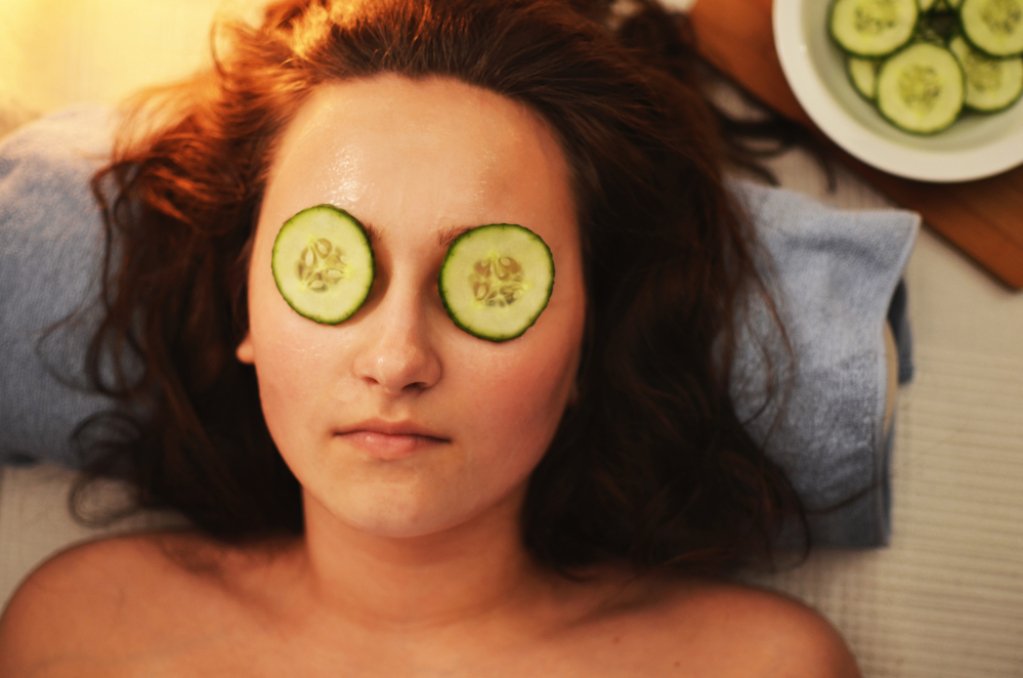 The facial hair can become very annoying in women and even some men. Therefore, there are ways to eliminate it such as laser hair removal, wax, depilatory creams , tweezers and rakes, however, these procedures are usually painful and cause skin irritation.
Whatever your choice, our experts know that natural remedies can be a better option and help your skin to recover. We leave you 5 tips that you can follow to help you completely remove hair without causing your skin to become irritated or with subsequent side effects.
Be careful, you should know that facial hair is natural on all faces and it is beauty standards that have classified it as "unpleasant" and that, in addition, facial hair does not only represent the beard or mustache. That is why you must be 100% sure or sure that you do it for pleasure and not to please a certain group of people. Remember that being a fan of beauty is not bad , but you should not fall into self-punishment to follow trends.
Also, we recommend you go to a dermatologist to see which of these recipes can help you prepare your skin for a procedure. The masks presented here are a means to take care of your skin and the results vary depending on the person.
Honey, lemon and oatmeal
Ingredients :
Two tablespoons of honey
A tablespoon of oatmeal
Two tablespoons of lemon juice
Mix all the ingredients until you get a paste. Then apply this mask to the hair area and massage in the opposite direction of hair growth. Rinse with lukewarm water and apply a moisturizer .
The honey will remove the facial hair – like wax, but less aggressive – and will leave the skin smooth thanks to the lemon. We recommend using it at night, since lemon can stain the skin if you expose yourself to sunlight.
Papaya and turmeric
Ingredients :
3 tablespoons of papaya.
Half a tablespoon of turmeric powder.
You just have to crush the papaya until you get a puree and then add the half tablespoon of turmeric. When you get a mixture similar to a porridge, apply on the face and massage for a few minutes. After about 15 minutes remove with warm water and rinse your face once more with fresh water.
Thanks to the antioxidants in turmeric, your face will be ready for your routine and you will look fresh. In addition, it is capable of delaying the growth of facial hair, double the prize.
Sodium bicarbonate
Ingredients :
A glass of fresh water.
One tablespoon of baking soda.
As easy as heating the water until it boils, then you add the tablespoon of bicarbonate and you must let it rest for 20 minutes.
Take a cotton ball and dip it in the baking soda water , place it on your face and secure it with tape, a bandage or a bandage. The effervescent effect of the bicarbonate will act and reduce the hair in the area of ​​your choice, a result similar to bubbly masks.
Egg and honey
Ingredients :
Egg.
A tablespoon of honey.
Mix the egg – white and yolk – together with the honey until you get an ointment. Then you should apply it to the hair area and let it rest for 25 minutes.
At the end you just have to rinse with warm water and voila, you will have a pill-off mask with depilatory effect.
Sugar wax
Two tablespoons of brown sugar.
A tablespoon of honey.
A tablespoon of lemon juice.
This remedy is as classic as it is difficult, the secret is that you must be very careful when heating the mixture.
In a non-stick container mix all the ingredients until you get a paste. then turn on your stove and place the container over high heat until a kind of caramel forms. It is important that you do not stop moving the mixture, as it can burn.
At the end there should be a kind of golden wax that you must let cool to the degree that you can resist. Apply to the hair area with a popsicle stick, let it dry and remove with small tugs. When finished, apply calendula or a moisturizer to reduce irritation.
What do you think?