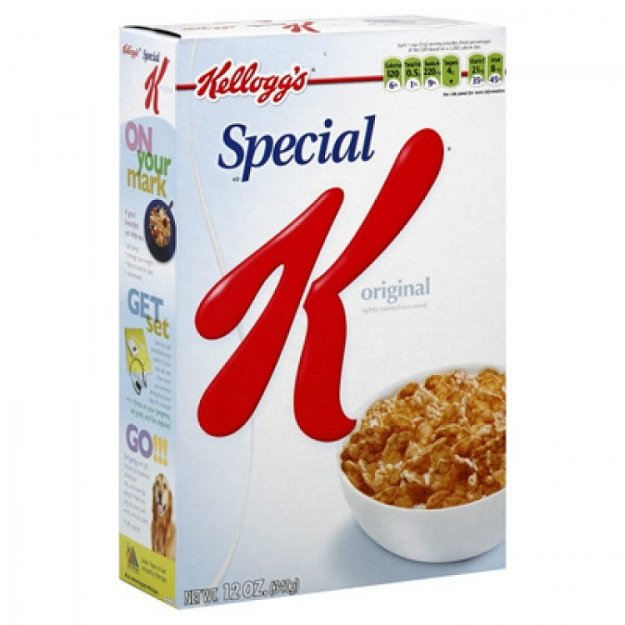 Kellogg's is a popular brand in many households, named for its quality cereal. Trusted by many mothers around the world, Kellogg's cereals are the best way to start the day. In addition to giving you an easy and tasty breakfast, the cereals in the Kellogg diet plan also claim to help you lose weight in just two weeks. Now you can include your favorite cereals for lunch and dinner too, to lose up to 6 pounds. It sounds exciting? Let's start by understanding what this plan is about, the method, and the side effects.
What is the Special K diet?
The Special K Diet Challenge is designed to promote rapid loss by reducing total calorie intake through portion control. The Kellogg's company started it as a marketing strategy as part of the study to understand the benefits of a cereal diet for weight loss. The diet suggests replacing two or more meals with grains to impart more fiber to your diet and help you lose weight.
Is Kellogg's Special Diet Plan Good For You?
Kellogg's Special K Diet is just a temporary way to lose a few inches. It is mainly intended for those who attend a wedding in two weeks or some public appearances. However, these cereals are not whole grains and therefore may have less fiber and protein compared to the regular diet of fruits and vegetables. Also, it is also not complete in nutrition and is not recommended for a long-term goal.
Kellogg's Special K Nutrition:
Here is a nutritional value of Kellogg's Special K diet program:
Total Calories:

 120 Cal

Carbohydrates:

 19 Grams

Fat:

 1 G

Protein:

 10 Grams

Dietary Fiber:

 3 Grams

Sugar:

 7 Grams

Sodium:

 190 Mg

Potassium:

 125 Mg

Vitamin A:

 15%

Vitamin C:

 35%

Calcium:

 2%

Iron:

 45%
Kellogg's Special K benefits:
Let's look at some of the key benefits of Kellogg's Special K Diet:
It Is Quite Simple To Follow And Does Not Involve Rigid Rules.

You Can Include Important Foods Like Fruits And Vegetables In Your Diet.

The Best Way To Snack At Any Time Of The Day.

The Diet Is Quite Low In Calories.

It Can Keep You Full For A Long Time.

It Is A Faster Way To Lose Weight.
The Kellogg Special Diet helps you lose weight. The women, who averaged 2,200 calories a day, consumed only 1,560 calories on the special cereal diet. So this reduces calorie intake in one day and after two weeks of dieting it helps shed a few pounds.
How does the Kellogg Special K Diet work?
The diet is very simple. All you need to do is grab a bowl of Kellogg's Special K Cornflakes for breakfast and repeat the same for any meal replacements. If you can do this diet for two weeks, you can lose three to six pounds.
While On The Diet, It Also Allows You To Continue With The Same Snacks And Drinks As Before. But, For Best Results, You Should Maintain A Properly Balanced Food Intake Every Day. Your Food Should Have More Amount Of Vegetables And Fruits.

The Diet Simply Reduces Calorie Intake In One Day. One Cup Of Skim Milk With One Cup Of Kellogg's Special K Cereals Has About 170 Calories.

If You Want To Add Fruits Like Apples, You Will Get Around 250 Calories. So If You Can Calculate And Continue To Eat 250 Calories For Breakfast And Lunch Or Dinner Even After Completing Two Weeks, Then You Can Get Better Results.

However, You Should Have Healthy Snacks Along With The Diet. If You Eat Healthy Snacks And A Normal Meal Along With The Cereal Diet, Your Calorie Intake Will Keep You Healthy. Make Sure Your Third Meal (Regular Meal) Isn't Loaded With High-Calorie Foods. So, You Won't Find Any Weight Loss At The End Of The Two Weeks.
Special K Diet meal plan:
Let's take a look at the sample Kellogg special k diet plan you can follow:
Tomorrow (6:00 AM – 6:30 AM):
Green tea or honey and lemon with warm water.
Breakfast (8:00 AM- 9:00 AM):
A Special K bowl with low-fat skim milk.
Pre-lunch (10:30 AM):
An apple or orange.
Lunch (12:30 PM – 1:00 PM):
One Bowl Special K with skim milk, vegetable soup and salad.
After lunch (2:30 PM):
A fruit or yogurt.
Afternoon snack (4:30 PM – 5:00 PM):
Green tea, multigrain cookies.
Dinner (7:30 PM – 8:00 PM):
One Bowl Special K with skim milk and honey.
Foods to eat on the special diet K:
Along with Kellogg's K Diet Cereal, you can also include these foods on your diet list:
Vegetables Like Spinach, Cabbage, Bell Peppers, Squash, Broccoli, Bok Choy, Etc.

Fruits Such As Apple, Orange, Watermelon, Melon, Plum, Apricot, Etc.

Lean Protein Like Chicken, Tuna, Mushrooms, Lean Beef, Lentils, Chickpeas, Etc.

Healthy Fats Like Flaxseed Oil, Lard, Olive Oil, Etc.

Low-Fat Dairy Like Skim Milk, Yogurt.

Spices And Herbs.

Healthy Drinks Like Buttermilk.
Foods to avoid on the Special K diet:
Along with the above foods, it is also important to avoid these foods from your diet:
Potato And Sweet Potato

Mango

Cheese

Butter

Sugary Foods

Alcohol

Packaged Fruit Juices

Added White Sugar
Kellogg's Special K Side Effects:
In addition to understanding the benefits of the program, you should also know the side effects of this diet plan:
Weakness Due To Decreased Calories.

Loss Of Nutrition

The Added Sugar And Salt In Kellogg's Can Pose Health Risks.

It Can Cause Serious Health Risks For Pregnant Women Or People With Chronic Medical Problems.
This Kellogg diet plan should not be repeated frequently. If you are a pregnant woman or a nursing mother, you should consult the doctor before starting the diet. When you choose the Kellogg diet, stick with a well-balanced meal plan. You should consult a healthcare professional to prepare a diet chart for you. You will surely lose four to six pounds in these two weeks!