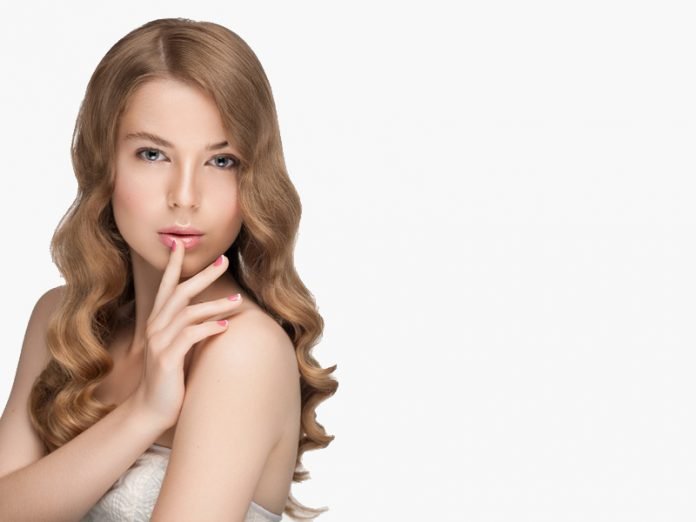 Who doesn't love to show off silky smooth hair? Whether your hair is short, long, straight or curly, a shiny mane always gets a second look. However, this dream eludes reality. There are many factors such as nutritional deficiencies; environmental pollution and use of hair chemicals that damage the hair and make it appear dull. Therefore, to get shiny and smooth hair, you need to take special care of your hair. Do you want to know how to get shiny hair? If yes, then take a look at these beneficial home remedies and tips for shiny hair.
You can't lie about the fact that women feel more self-confident when they have beautiful hair. In fact, they feel out of sync and dejected when their hair looks unmanageable or dry. Shiny hair will definitely add to your beauty quotient. But to keep your hair looking smooth and shiny at all times, you need to follow a proper hair care regimen. This involves using good quality hair care products and also making some lifestyle changes.
Simple tips and home remedies for shiny hair:
But there is certainly no need to worry about that anymore because we have created this brilliant article that will give you the basic tips and home remedies you need to keep your hair shiny.
Simple tips for shiny hair:
1. Brush your hair properly:
Do not brush your hair when it is wet. Wait for it to dry before you can place your comb on it. This will prevent split ends and reduce any tangled or torn hair. Don't tear your hair when it's all tied up. Use some hairspray and apply conditioner to make it work better. Don't brush your hair too much and try to sleep in a bun or braid. This makes the hair come out better and easier.
2. Buy a good hair serum:
The first step to getting shiny hair is getting a good serum. They will transform your frizzy and unruly hair into something elegant, slim and very sexy! Start from the bottom of your hair and work your way up to the top. Do this by rubbing your wet hair with your hands. Don't overdo it, as it could weigh your hair down and make it look very greasy and unattractive. You can go to your nearest cosmetic store and choose something good from a wide range of options. Make sure it suits your hair type.
3. Use cold water:
If you want shiny hair, you should stay away from hot water. They are the biggest enemy of your hair. As we all know that too much heat damages the quality of the hair, this water will do exactly what it has been told. Therefore, rinse your hair with cold water after you have made your shampoo and conditioner. Also before leaving the bathroom, take a good stream of cold water. This will leave your skin soft, radiant and very glowing.
4. Go to the spa for silky, shiny hair:
Receiving a professional shine treatment at the spa once a month will do wonders for your hair. This will give your hair a natural shine that will last all the time. You don't even have to worry about using too many gels or hairspray. Your hair will also be richer and will have a lot of glamor and depth. A shine treatment generally requires four to six shampoos and is also available at some drugstores and cosmetics. But we suggest the spa, because they always know how to do it better.
5. Hydrate yourself and eat well:
Drinking 12 glasses of water every day will ensure that your hair has received proper nutrition. So every time you go out, carry a bottle of water in your purse and drink frequently. Another thing you should do is eat healthy. By this we mean that you should add eggs, green leafy vegetables, citrus fruits, and nuts to your diet to make your hair glamorous and beautiful. A daily amount of vitamins will do wonders for your hair.
6. Avoid harsh chemicals:
Shiny hair is about healthy hair; so you don't have to abuse it. Stay away from harsh chemicals and heavy styling products. Also, chlorine in swimming products is quite dangerous. You should also stop using products that contain alcohol. They will dry your hair and prevent it from shining.
7. Try some hair bundles to get shiny hair:
You can get shiny and beautiful hair by trying some homemade natural hair bundles . Have an egg, some yogurt, and lemon juice. Make a paste and apply it to your hair. Let it sit for 30 minutes and then you can wash it off with cold water. You can also try another option. Have some olive oil, aloe vera gel, and lemon juice. Mix with coconut oil and apply to hair and scalp. Wash it off after 40 minutes. This will give your hair a radiant and beautiful look.
8. Use good shampoos and conditioners:
Although you may have heard this advice several times, you should take it very seriously. Using a good shampoo and conditioner will make your hair thicker and shinier. Next time you go to the mall, be sure to buy good brand name products that suit your hair type. L'Oreal, Dove, Lotus, and oriflame are some of the best companies that sell great hair and skin products. So please make good use of it.
9. Shampoo Less Often:
Washing your hair frequently can remove all the sebum from your hair. Sebum is a natural oil that does not keep hair healthy, but also protects it from dryness and damage. If your hair is devoid of sebum, it will break easily and also look duller. Therefore, you need to shampoo once or twice in seven days.
10. Get a shiny hair treatment:
Another simple answer on how to make hair shine is to get a shiny hair treatment. These hair treatments are available in salons or salons. It involves the use of organic dyes that do not damage your hair and make it look shiny. You can also buy and use a hair shine kit and make it right at home. However, these treatments give a temporary effect and do not last more than a month.
11. Style with care:
Another great tip for shiny hair is careful styling. If you have dry hair, using a good leave-in conditioner will prevent your hair from drying out further and will make it appear shiny. After shampooing, let your hair dry on its own without using hot styling tools. A blowout makes your hair look sleek and shiny, but the effect is only temporary and will also damage your hair's texture over time. However, if you sometimes need to air dry your hair, apply a good finishing oil like olive oil or argan oil last. Also remember to stay away from frizz. To avoid a frizz halo, always wash your hair with cold water and towel dry it gently.
Home remedies for shiny hair:
1. Make a mayonnaise treatment:
Another thing you can try is the mayonnaise treatment. Take a good, organic mayonnaise and run it through your hair. Don't rub it on your scalp or too close to the roots of your hair. Your main goal is to condition the ends of your hair where most of the natural oils are found. The amount you will need to use on your hair depends on the length and thickness of your hair. So the measurement is totally up to you. Wash your hands and then cover your hair with a shower cap. Let it sit for about an hour and then you can wash it off with a good shampoo. You can design it as you like.
2. Vinegar treatment for shiny hair:
Take your usual shampoo and shampoo your hair first. Rinse with cold water to remove any accumulated residue on the hair. Now measure out two cups of apple cider vinegar and rinse thoroughly on hair. Let it rest for the next 15 minutes. After that rinse with some clean warm water until the smell dissipates. Now wait for your hair to dry and then comb through to give it a healthy and manageable look.
3. Treatment of eggs:
Do you know how to get shiny hair with egg? here is the process for you. Eggs are the most effective home remedies for shiny hair. They are readily available on your kitchen shelves and provide instant shine and nourishment to your hair. Eggs are a powerhouse of protein, lecithin, and fatty acids that help repair dull and damaged hair. Besides this, the eggs also help make your hair thicker and stronger. To make your shiny hair egg packets, scoop out the white portion of an egg and mix it with a tablespoon of honey and olive oil. Mix to form a smooth paste.
Apply this hair pack to slightly wet hair and scalp. Then cover it with a shower cap for almost half an hour. After the stipulated time, wash your hair with a mild shampoo. Whenever you use an egg mask, avoid using hot water to wash. Hot water can coagulate the eggs, making them difficult to remove.
4. Use coconut oil:
Do you frequently ask yourself, how to have shiny hair? Well the simple answer is the use of coconut oil. Coconut oil is loaded with nutrients that nourish your hair and make it look shiny. It also helps restore moisture, thereby protecting your hair from dryness and damage. Make your own coconut hair mask for shiny hair easily. Simply massage your hair with slightly warm coconut oil from root to tip. Massage gently for a few minutes and then wrap your hair in a towel or shower cap for a minimum of 30 minutes. Afterwards rinse with water and wash normally with a good shampoo and conditioner.
These were the best and useful tips for shiny hair that can be used by both men and women. Some of these are effective natural home remedies for shiny hair, while others involve taking good care of it. Hair care is an ongoing task that will make your hair strong and shiny. Don't forget to share your experiences with us.