With the beginning of the new year some unavoidable questions arise. What will be the new decoration trends in 2022? What materials and colors will be worn? Will we make changes in the distribution and in the way of life in our houses? And it is that, last year we realized that our home is much more than that. It is our refuge, a place to rest, and to take care of each other. This is why since then the trends in decoration are very focused on well-being. We have had to spend a lot of time at home, and we need it to breathe order, calm and warmth. Also with touches of naturalness and harmony, because nowadays we value nature much more and what we can obtain from it. But always with an eye on being more sustainable and taking care of the environment.
If you want to know all the news for this year, in this week's post we tell you what the decoration trends are for 2022.
natural materials
We increasingly resort to natural elements and materials, and we bet on everything that makes us feel closer to nature. Materials such as wood , bamboo or ceramics are becoming more and more popular . This year they will be very present in our home. We can find lamps , chairs , and all kinds of furniture made with rattan, jute, wicker…
And on floors and walls , warm materials return , such as wood, terrazzo or clay, replacing the cold tones of years ago. These are natural, durable and highly aesthetic materials. Because there is no doubt that this is the best way to give warmth to our house.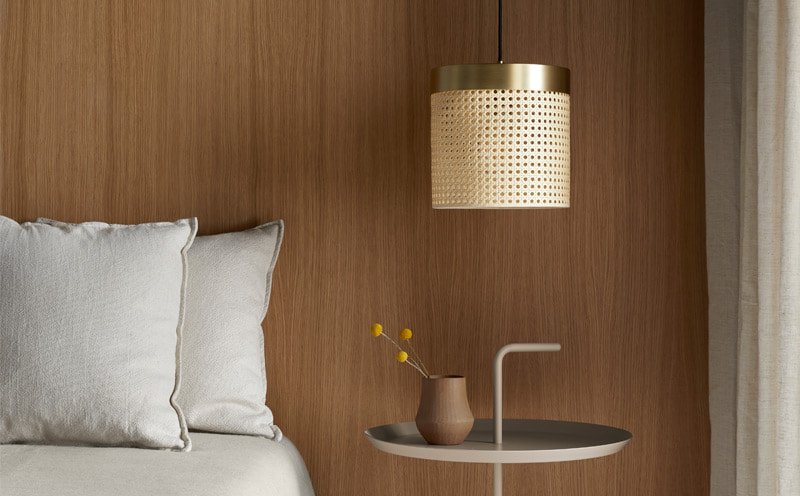 The wood is still present
Wood has always been one of the most used materials in furniture and decoration. We find it in living room furniture , in bedrooms , in kitchens, and in other elements of the house (the ceiling beams, for example). It is a very versatile material that allows us to play with decoration, presented in its natural hue or painted in different colours.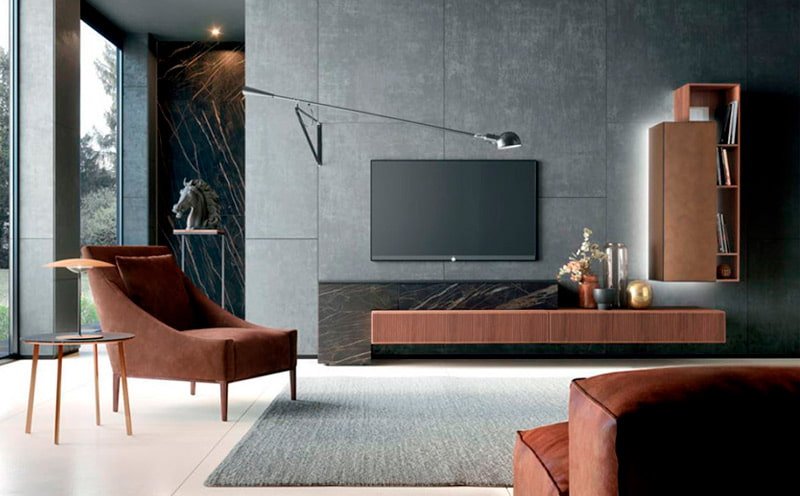 The rise of sustainability
There is a global concern about protecting the environment, and this is transferred to all social spheres. There is a greater awareness of this issue, and we seek to be more sustainable in all areas of our lives. We are not only talking about the use of natural materials, but we are concerned that the manufacturing process is responsible for the planet. A few weeks ago we talked on our blog about choosing ecological furniture for a more sustainable future . Ondarreta and Loyra are two furniture manufacturing companies committed to a conscious production process.
Ondarreta is committed to eco -design , choosing its raw materials under a criterion of sustainability. It also works with local suppliers and uses recycled materials . Try to make the entire manufacturing process more sustainable by applying these criteria to the packaging as well .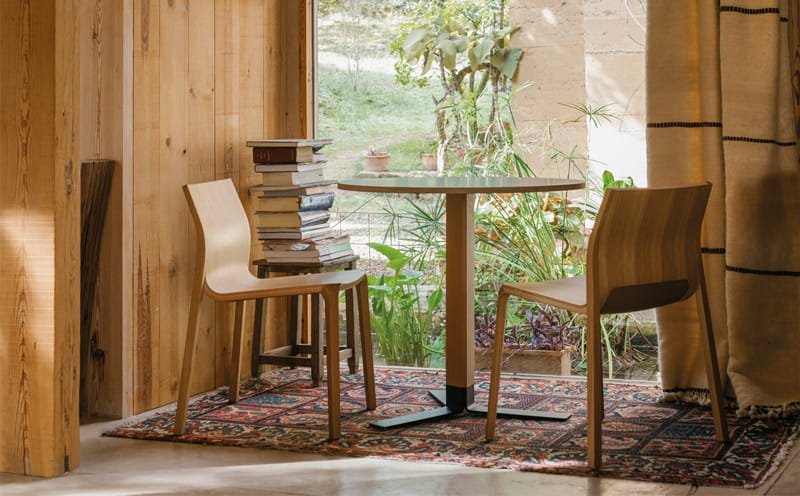 The Loyra design firm has the PEFC and FSC forest certification systems, which work to achieve ethical and responsible forest management . These two companies are domestically manufactured. Betting on local companies is also something to take into account, since this means a reduction in the carbon footprint.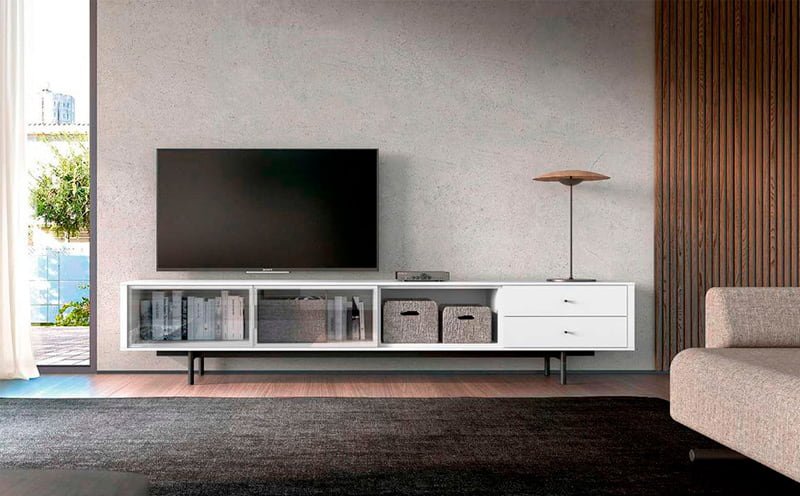 Minimalist and simple environments
This year minimalist and functional spaces will reign. This type of decoration will be in the lead in terms of decoration. As we said at the beginning, the home has become the center of everything, where we spend long hours of our lives. That is why harmony and cleanliness prevail, and all the elements that form it have their utility and function within it. Light and neutral colors, furniture with simple and defined lines, simple decoration . Everything is focused on our well-being and making us feel calm at home.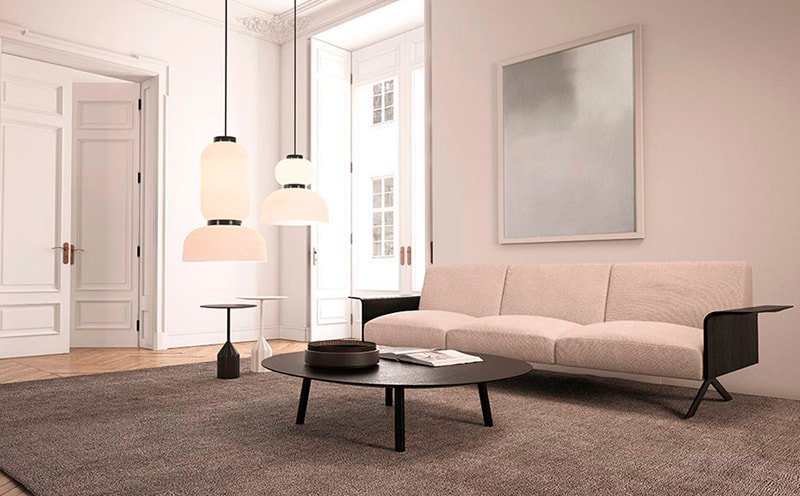 Minimalism does not always mean white or light colors. We can find simplicity in other aspects: comfort, functionality… The warmth in the home is also a trend. Colors convey emotions to us, and warm colors will help us find that serenity that we are looking for this year.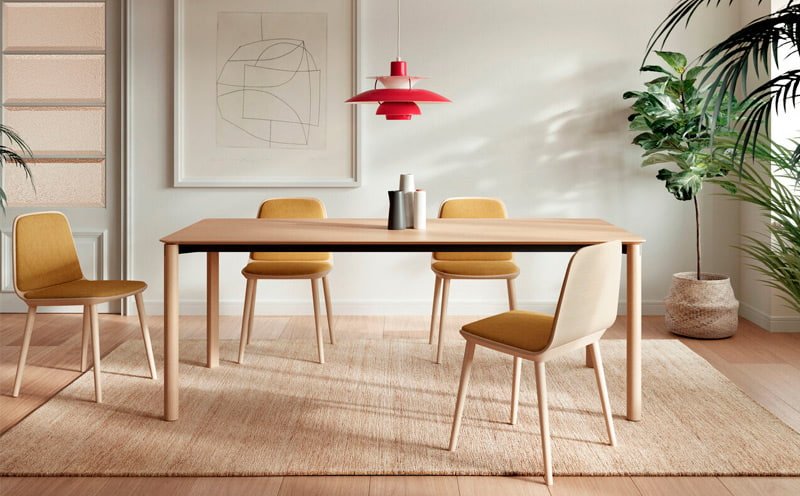 industrial elegance
The industrial style is another of the styles that we are more than used to, because we have been seeing it for many years. Like last year, the furniture is kept with an industrial touch. To achieve this style, some materials such as wood, metal, cement, brick… But this time with a more elegant and sophisticated design , thus creating industrial elegance.
The key is to find the balance between styles. The traditional colors of the industrial style are based on grays, blacks and cool colors. Thus, to achieve this new style, it is combined with earthy and warm tones, giving a much more homely result without losing the sophistication of the industrial style.
The retro style of the 70s is back
Another of the trends that came to stay for a while. And it is that the touches of bright colors are maintained to give joy and optimism to the spaces. Mix of prints, geometric shapes, rounded lines… If you like the retro style, this year you will be able to find the best decoration for your home. In the furniture, this style translates into striking lamps that are like another piece of furniture in the room, colorful armchairs with rounded shapes ( the bold trend ), wallpapers…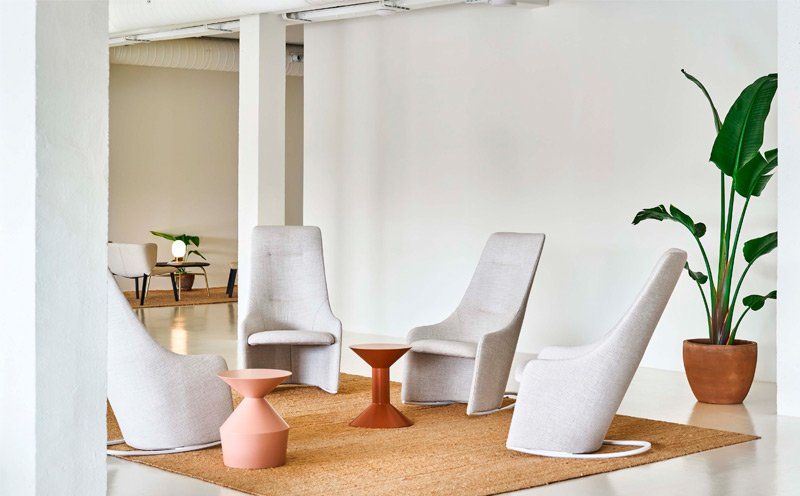 Plants and flowers to decorate
By now, many have already become plant experts. But it is that they give a touch of joy to the home, they fill it with life and freshness . They make us feel more connected to nature and a state of freedom, which is why plants will continue to be among the decoration trends of 2022.
And not only do they have a decorative function, but they are ideal in the most practical part, since they reduce the dryness of the environment, the levels of dust, and keep the air fresh and fresh. If you don't have time to take care of them or you are a bit forgetful, turn to low-maintenance and decorative plants, such as Monstera deliciosa, ficus benjamina or cacti.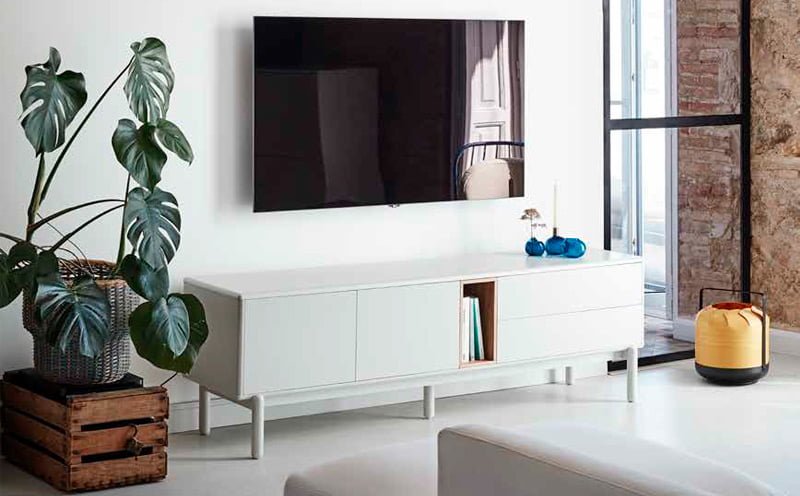 You may have noticed that trends are a reflection of today's society. And it is that the decoration and design adapt to our circumstances and lifestyle, and not the other way around. This is expressed in the materials, in the shapes, in the tonalities… The need has arisen to live in a simpler way, with the essentials, and to live surrounded by what makes us feel better. We are more aware of our surroundings, and that is also reflected in the way we shop.