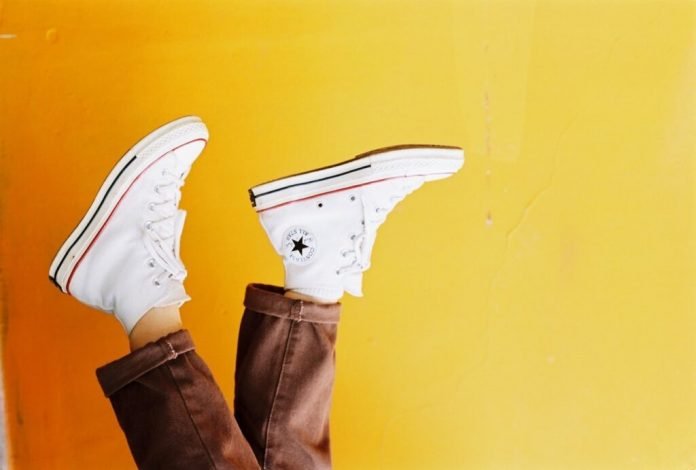 Nowadays, we live in times in which we go from one place to another trying to successfully fulfill our daily purposes. We link work, obligations, sports and that requires certain aspects in our way of dressing. Comfort is essential and in terms of fashion there is nothing written. Discover the benefits of wearing sportswear on a daily basis.
Social networks serve as a showcase for new styles and ways of dressing that inspire the masses. If one thing is clear, it is that wearing sportswear on a daily basis is a trend. Before, a very strict dress protocol was more frequent to go to work. Today there is more freedom and having your own style is highly valued in many companies and types of business. If you add to them the amount of benefits it provides in all planes… They are all advantages!
Benefits of wearing sportswear on a daily basis
The main benefit, and indisputable, is the comfort of wearing sportswear compared to tighter ones. In this way, replacing the classic jeans with sports pants and heels or shoes with snickers, will provide you with superior comfort when facing daily chores. Combining a tracksuit with a coat and an elegant bag is the key to today's styling. The looser garments do not compress the body so they favor blood circulation. This, as a consequence, reduces the possibility of suffering from heavy legs, fluid retention and the appearance of varicose veins or the dreaded cellulite, among others.
We often dress divine in the morning without taking into account that we are going to spend many hours sitting in the same position and, perhaps, it is not the most appropriate. Excessively tight pants that press on our waist can cause discomfort and consequently lead to digestive problems. Stomach acidity, accumulation of gases, difficulty digesting, pains and other discomforts can be a consequence of oppressive clothing. So in this case, aesthetics is not at odds with comfort by applying some changes.
wearing heels
In terms of footwear, replacing high heels with other comfortable shoes (there are very comfortable heels) or slippers, gives you the necessary comfort to forget about foot pain. Not only does it allow you to go from one place to another comfortably, but it frees you from back pain associated with shoes and helps to achieve a correct body posture. When we wear heels, the weight of the body falls on the balls of the feet. Unconsciously we are forced to balance the body by leaning back slightly. In this way, we do not have a natural position that allows the body an organic and healthy movement. This does not mean that you should leave aside your precious heels. Nevertheless,alternating its use with other more comfortable ones can be a true before and after in your feeling of general well-being. See How to relieve foot pain after wearing heels .
Another indisputable advantage is that the options offered in this regard are endless. You will have as many alternatives as you want for some magazine looks. In addition, you will notice the changes even in your mood.
Mental benefits of wearing sportswear on a daily basis
It allows a greater amplitude of the movement so that the 

sensation of freedom and comfort that accompanies in the day to day

Being more comfortable, inevitably, 

the attitude is more positive and predisposed to activity and movement

Combats the feeling of irritability and stress

 that, on many occasions, can be exacerbated by excessively tight clothing, shoes that compress the feet and the use of ties, among others

Sportswear allows amplitude, promotes physical activity, accompanies a routine full of obligations and, in addition, 

favors and provides a youthful and stylish aesthetic

 . Result? Self-confidence and increased self-confidence
In summary…
It is true that, due to work, not everyone can wear sportswear on a daily basis. However, there are many other alternatives within a more elegant office look. Always choose options that allow you to be comfortable and do not compress the body. You will be amazed at the change once you start paying attention to this aspect. The next time you go shopping, do not value only aesthetics. Start paying attention to your health and the comfort it will bring you. Maybe this is the change you need to start seeing a different attitude in yourself. A small gesture can lead to a multitude of positive aspects and ways of seeing your routine.
Sportswear is not just a thing to go to the gym. They shouldn't even be the same clothes, don't get confused! Within this style of dress are those options intended for the practice of exercise and other more casual for off-road men and women . Dare to innovate and discover the creativity in you!