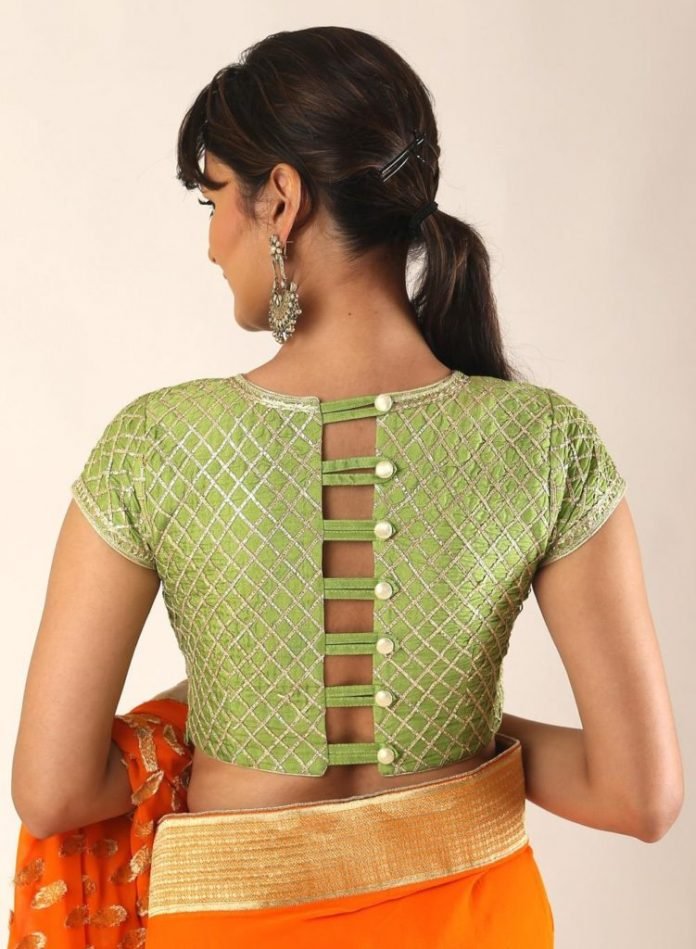 Make The Best Impressions With These Blouse Designs
In the last few decades, the modern fashion industry has been through countless twists and turns, giving us many evergreen fashion trends. Fashion has become a form of self-expression in its real sense for everyone – kids and elders. However, this in no way means the Indian, traditional fashion industry has been left behind. Traditional clothes are being modified in more ways than representing our culture, and it's beauty, strikingly woven into all the different designs.      
This is precisely how there are now numerous designs when it comes to blouses. Blouses tie any saree together, so it is essential to make sure you have the right one. If you are currently looking for top blouse designs online that compliment your sarees and can not seem to settle on any designs, Myntra has got just the collection for you.        
 A collection categorised with over 1,000 blouses full of intricate work and vibrant colours, this collection by Myntra is the solution to your blouse design problems. This wide range of blouse designs include:
Embroidered:

These heavily embroidered blouses are one of a kind with their versatile and detailed designs. The weight of embroidery differs in different blouses so they can cover many occasions. Since most of these blouses are ready to wear, you don't even have to worry about putting in extra work. Wear one of these blouses with your saree or lehenga and tasteful

jewellery

for a royal look.

Printed:

These blouse designs are multi-purpose and can be worn at many different events. You can choose to wear printed blouses with simple, elegant sarees or make up an

eye-catching

combination of plain, printed blouse with heavily embroidered saree. These are available in materials such as cotton, lycra, silk, etc.

Solid:

Solid blouse designs have a unique, modern charm of their own. They blend in very well with different designs and allow the intricacy of your saree to come through. These blouses are an effortless way to stand out in a crowd.

Embellished:

This blouse design is a classic when it comes to parties or functions. Adorn your ensemble with some heavy earrings and bangles while embellished blouses work their charm on everyone with a perfect balance of shimmer and solids.

Woven designs:

These have a traditional element that ensures they fit in with sarees of any culture. Woven design blouses give off a playful vibe with all their bright colours, so these are ones you need in your wardrobe.
With these blouse designs having various sleeve lengths, neck designs, fabric, etc., you will find any blouse you need right here.            
Myntra has put this collection together to make sure you don't have to look elsewhere for any blouse you need. Many trustworthy brands have contributed to this collection, ensuring diversity in sizes, designs and affordable prices. Make sure you enjoy all the additional benefits Myntra's Insider program has to offer. This is not the kind of offer you let go of, so start shopping!