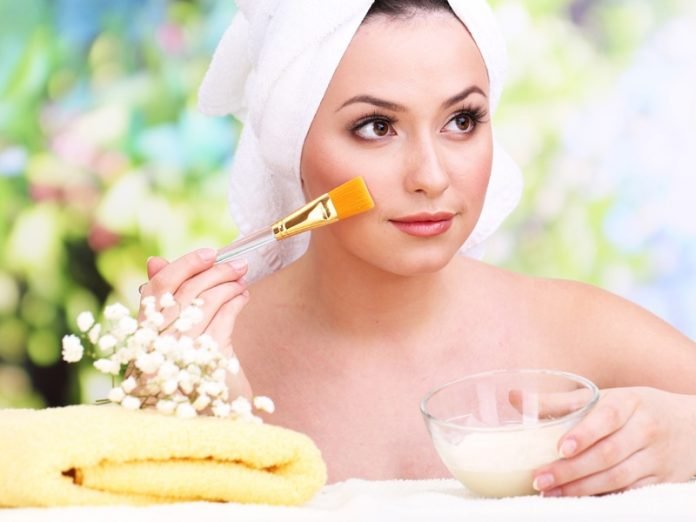 The skin regimen consists of two types of creams: day cream and night cream. 
These creams are different in their textures, function, and purpose. While the day cream offers protection against the sun and pollution, the night creams help repair skin cell damage and reverse the signs of aging. Night creams are the best products to offer complete hydration to your skin and regenerate lost cells. They contain anti-aging compounds that can combat the signs of aging such as pigmentation, dark spots, wrinkles, and fine lines. This article reveals the amazing benefits of using night cream for your skin and also tips on how to use it.
Why a night cream?
You find your skin lifted and a smooth, rosy complexion. This is because the elements used in night creams remove all dull, dead skin while you sleep. Night creams are thicker than ordinary moisturizers. Therefore, they penetrate deep into the skin in addition to hydrating it. Night creams are also enriched with ingredients like retinol, which can prevent sagging skin and reduce wrinkles. They are highly recommended for people over 30, who experience the natural aging process of the skin.
Benefits of the night cream:
The night cream is highly recommended to help repair and rejuvenate the skin. It acts overnight on your skin and makes it look young and flawless. The main benefits of using a night cream are:
Improved Elasticity Due To Increased Collagen

Better Blood Circulation

Reduction Of Wrinkles, Sagging And Fine Lines.

Discolored Dark Spots And Pigmentation.

Gives Even The Complexion

Renewed Skin Cells

Better Hydration

Radiant Natural Glow For Skin
How to choose a night cream?
While night cream is generally suggested for better-looking skin, choosing the right night cream primarily depends on the concern and age of your skin. Whether you are looking for anti-aging, dryness, or even skin tone, night creams are categorized into several. These factors should be considered before investing in a night cream:
Age : Night creams are generally rated 40+, 50+. Choose a cream that suits your age.
Skin concern : Is aging or pigmentation bothering you? Choose a cream based on your concern.
Skin type : Night creams are generally rich in moisturizers. Therefore, read the label carefully to find out if the cream is suitable for your skin type, especially for oily, acne-prone and sensitive skin.
Reviews : Always go through the reviews to understand which is the best night cream for your goals, before making that expensive investment.
Night cream ingredients:
Night creams contain retinoids, otherwise retinol, glycolic acid, or salicylic acid may include anti-aging properties. While they increase the ingress of cells, these creams can look for fine lines and wrinkles, sun damage, and, to some extent, pore size. Similarly, antioxidants such as vitamin E, vitamin C, green tea, coffee berry, and niacinamide are required to reduce free radicals for overall skin health. Night creams with essential oils like argan oil can hydrate the skin, improving dryness and flaking.
How to apply the night cream:
A gentle massage before bed is an ideal way to apply the night cream:
Initially Remove Any Trace Of Makeup, Otherwise Creams.

Rose Water Or Any Brand-Name Cleanser Should Be Fine.

Wash Your Face Carefully With A Mild Cleanser, Suitable For Your Skin Type. Pat Your Face Dry.

Spread The Night Cream With Gentle Upward Movements And Circular Motions With Your Fingers. Avoid The Area Around Your Eyes.

Do Not Forget At All To Use The Cream On Your Neck.

If You Are Wondering How Much Night Cream To Apply, Know That Night Creams Are Thicker Than Normal Moisturizers, So You Need To Take Small Amounts.

Get A Little More Cream And In Upward Strokes Once More Rub It All Over. A Little Behind The Neck Won't Hurt Either.

Preferably, You Should Spread A Night Cream 30 Minutes Before Going To Bed.

A Gentle Face Massage Before Bed Is An Ideal Way To End Your Day's Beauty Regimen And Wake Up With Younger, Brighter Skin.

Finally, You Must Be Spiritual By Using The Night Cream Frequently.

Also, Once You Sleep, Deep Breathing Helps Your Skin Create New Cells, Which Also Help You Look Younger.

However Remember; Do Not Put The Night Cream On The Upper Eyelids Of Your Eyes Before Sleeping, Otherwise You Will Wake Up With Puffy Eyelids. Consequently, Use The Night Creams And Wake Up To Discover Soft And Supple Skin, As Well As Feeling Fresh. This Is The Best Process And Solution On How To Use Night Cream Effectively.
Night creams work just like your body. Your body uses the rest time at night to repair and heal itself. Similarly, a night cream works on the skin overnight to restore lost shine. Not only can it help you look younger for a few years, it can also help you achieve flawless skin. Night creams, when combined with a good skin regimen prior to application, can do wonders for your skin. You don't need to invest in expensive skin treatments if you choose the right cream.