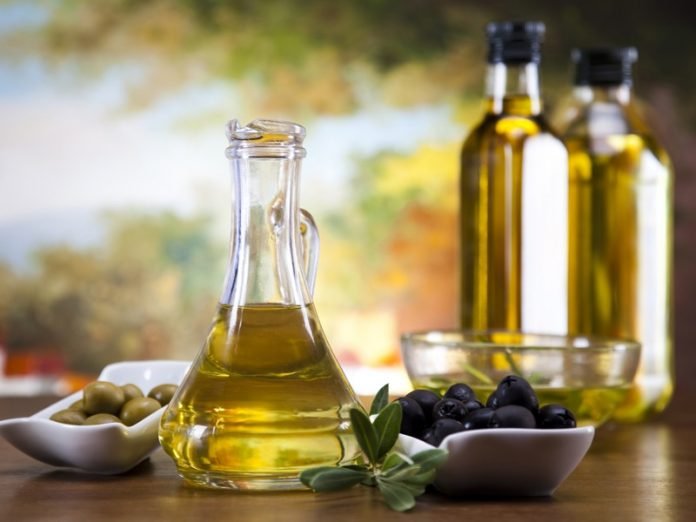 Did you know that olive oil has many other uses besides cooking? Yes! The oil extracted from the olive harvest is called olive oil. Many people believe that the health of your skin depends on the nutrition you eat, and they are also right. But the proper skincare routine also plays a vital role in achieving a glowing complexion. Olive oil and its benefits for the skin are becoming quite popular, as eating olive oil can be good for the skin.
Olive oil is rich in vitamins and is beneficial for the skin in its unique form. Just a few drops of this oil do the job! It can be applied to the skin overnight and preferably take a patch test to see if you are allergic to it. So check out the article to learn about the benefits of olive oil for your skin and how they help you.
Is it okay to use olive oil on your face?
The benefits of applying olive oil to your face can be very beneficial for your face as it is loaded with vitamins. The prominent role is played by vitamin E, which protects the skin from free radicles and is full of antioxidants. Remember not to use too much olive oil, as it can clog your pores, and a few drops are enough to add shine. Start with an olive oil facial once or twice a week to see how your skin reacts so you can go and apply it regularly.
Benefits of olive oil for the skin:
Here is the list of benefits of applying olive oil on your skin. This oil has many beneficial properties for your skin. Read this article to learn about the benefits of rubbing olive oil on the surface.
1. Rich in antioxidants:
Olive oil has oleic acid and squalene that provide your skin with antioxidants such as polyphenols that help fight radicles that tend to progress in the aging process. Our body goes through a natural oxidation process that produces free radicles that damage your skin. Many ongoing investigations demonstrate the clinical applications of olive oil. Vitamins like K and E make olive oil nutritious and healthy, which biologically affects the skin ( 1 ).
2. Anti-inflammatory:
Olive oil plays a fundamental role in the treatment of inflammations, both internal and external, since it is loaded with anti-inflammatory properties. It is suggested to use extra virgin olive oil which is the best olive oil for the skin as it is a form of unrefined oil and therefore it does not lose the nutrients during processing. So, apply a few drops of olive oil around the inflamed area and find instant relief ( 2 ).
3. Anti-aging:
Olive oil is packed with vitamins and nutrients that help reduce wrinkles and fight the signs of aging. This oil also helps to repair damaged skin and rejuvenate it. The vitamin E in olive oil plays a prominent role in providing anti-aging properties, as vitamin E fights free radicals and also reduces fine lines. To use olive oil for wrinkles, try mixing olive oil and lemon juice, apply the mixture for a more youthful appearance
4. Treat acne:
Excess sebum blocks the pores of the skin that cause acne. Blackheads and pimples are other problems for many young people that need immediate treatment. One of the best natural cures for treating acne is olive oil. Just apply a few drops of olive oil on the skin and keep it that way for 15 minutes. This process unblocks the pores and absorbs all the unwanted impurities, further reducing the appearance of acne.
5. Natural moisturizer:
Olive oil is made up of monounsaturated fats like omega-3 and omega-6 fatty acids that work as natural moisturizers. Cleansing your face with olive oil is a popular use method that removes excess oil but preserves the amount necessary to prevent the skin from drying out. Therefore, using this oil regularly will give your skin the glow it needs. This is a perfect remedy during winters as olive oil for dry skin works perfectly. The elasticity of your skin can be maintained along with giving you smooth and supple skin with olive oil.
6. Exfoliation:
Along with salads and cooking, olive oil also has exfoliating properties. Many people prefer to use extra virgin olive oil because of its real characteristics. You can make a scrub by mixing olive oil and sugar or with sea salt. Apply the mixture to the driest areas of the skin so that it can remove contaminants and exfoliate the skin on your face and the rest of your body as well, olive oil also works to lighten the skin.
7. Protect your skin without blemishes:
Oleuropein and squalene are naturally abundant in olive oil that acts as a protective layer on the skin, making it smooth. Olive oil for acne scars also helps the skin fight skin damage caused by environmental sources as it is packed with antioxidants. An inexpensive way to treat wounds is by using olive oil that is caused by acne or blackheads, making your skin blemish-free. Olive oil is made up of flavonoids, polyphenols, and vitamin E that make your skin healthy .
8. Rich in vitamins:
Olive oil is a rich source of vitamins such as vitamins A, D, K, and E that have proven benefits for the skin. It is also made up of minerals like iron, potassium, magnesium, and calcium. All of the abundant vitamins and minerals in olive oil help boost your immune system, thus providing a better ability to fight disease .
9. Protects your skin from UV rays:
Although the sun is an excellent source of natural vitamin D, it is only possible during the first hours of the morning. As the day progresses, sunlight carries harmful ultraviolet rays that can damage your skin if precautionary measures are not taken. Olive oil plays an essential role in protecting the skin from the harmful rays of the sun, as it is full of antioxidants. It is also said to fight cancer cells with the mere application of olive oil.
The best olive oil for your skin:
There are several types of olive oils available that can be used for different purposes. Let's go over the list:
Pure Virgin Olive Oil (Standard): A Simple Cold Pressing Process Extracts Pure Virgin Olive Oil Or Standard Virgin Olive Oil. The Kitchen Is The Place Where It Is Mainly Used And Considered Healthy.
Virgin Olive Oil: Oil That Has An Acidity Of Less Than 2% Is Called Virgin Olive Oil. The Difference Is Only In The Acidity Of The Oil Content.
Extra Virgin Olive Oil: Oil With A Superior Flavor And An Acidity Of 0.8% Is Called Extra Virgin Olive Oil. Many People Use This Oil In Salads Or In Places Where There Is Not Much Heating.
Olive Pomace Oil: After Extracting The Oil From The Olives, The Seeds Still Contain 5 To 8 Percent Oil, And The Remaining Pulp Is Known As Pomace. And Therefore, The Oil Extracted From The Remaining Seeds Is Called Pomace Oil.
Although all of these types of oils have a predefined purpose, many prefer Extra Virgin Olive Oil for application to the skin.
What are the side effects of olive oil for the skin?
It Is Always Best To Do A Patch Test To Confirm If You Are Allergic To Olive Oil For A Period Of Two To Three Days To Confirm The Allergy, Otherwise You Can Continue To Use It.
Many Products On The Market Have A Balance Of Olive Oil With A Combination Of Other Ingredients So That It Can Be Used Without Side Effects And Is Considered Safer Than Pure Olive Oil.
Daily Application Of Olive Oil Can Clog Your Pores, Irritating Your Skin As You Are Losing Natural Oils From Your Skin.
Consulting A Doctor Is Recommended When You Want To Start Using Something New, Especially If You Are Pregnant.
Final thoughts:
With the benefits mentioned in this article, the benefits of olive oil for your skin are real and it can give you everything you need to make your skin glow. Although consuming olive oil can have positive effects on your body both internally and externally on your skin. Use olive oil in the comfort of your home and reap all the benefits it has to offer. Let us know how this article has helped you!